24th June marks the greatest day of the greatest player of all time. That's right, it's Lionel Messi's birthday and I'm probably more excited about this than my own! I mean, he is the king after all!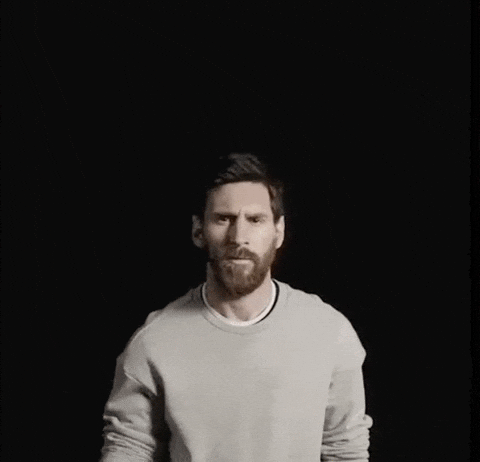 The excitement is definitely not limited to one person or one country, the whole world is going nuts keeping tabs on what he's up to. Being one of them, here is what I've come across; Argentine gets a life-sized chocolate flavored birthday cake for Messi's 31st!
The cake, sculpture of the man himself, is to be put on display in Bronnitsy which is Argentina's base for the FIFA 2018 world cup tournament.
It was a decision of 5 workers at Moscow's Altufyevo Confectionery who found out Messi would be celebrating his birthday during the world cup. It is then that they decided to work for nearly a week and to carve a sculpture in 60 kilograms of chocolate and presented a gift that measured up.
Malkina, chief confectioner, jokingly yet excitedly said "We will give Lionel Messi to Lionel Messi"
She also told how she had been in touch with Messi's representatives and had them on board with her idea.
"We found out by chance that it was Messi's birthday on June 24," said Daria Malkina. "And we thought, 'why not make Leo a gift, a chocolate sculpture of himself'?"
While fans are super sad that this Messi is coming closer to retirement, their full hearted wishes are still pouring in from all over:
Happy Birthday Messi. I love you man.

If you told me to jump of a cliff, I would jump of the cliff. pic.twitter.com/3yWD2gX1fa

— DJ Ultrademiks (@UltraAutistic) June 23, 2018
---
On this day in 1987, a GOAT, KING, ALIEN, LEGEND was born.
Happy birthday to Messi.. my GOAT, my king the best player of all time yesterday today tomorrow and forever always..!! pic.twitter.com/PXlyEbyY0p

— ? Y O D H A ? (@SRKsYODDHA) June 23, 2018
---
Happy 31st Birthday to Lionel Messi: a legend, magician and quite possibly the ?

Ballon d'Or ?????
Golden Shoe ?????
UCL ????
La Liga ?????????
Copa del Rey ??????
Spanish Super Cup ???????
FIFA Club World Cup ???
UEFA Super Cup ??? pic.twitter.com/dgZX1B5dBE

— ESPN FC (@ESPNFC) June 24, 2018
---
Happy Birthday Messi, best of luck in next Argentina game! pic.twitter.com/z7UlUoQcIk

— Swifty4ever! (@ILOVETAYLOR13J) June 24, 2018
---
The birthday surprise this time round must definitely be overwhelming for Messi himself too. If nothing else, I hope this celebration brings up Argentina's spirits and pumps them in the direction of winning the next series of matches in the tournament!